I bought this Shark-style dual-pipe slip-on, bonus is it doesn't have a dumb logo on the side: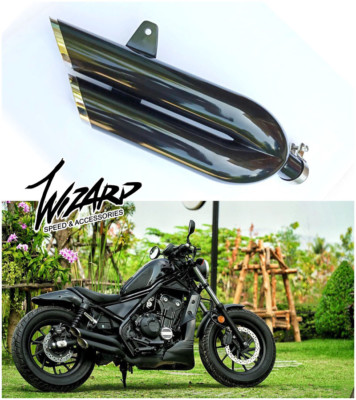 Find many great new & used options and get the best deals for Honda Rebel CMX 500 300 2017 2018 Exhaust Double System Pipe Slip On Shark Style at the best online prices at eBay! Free shipping for many products!
Very loud, has a nice note, and pops very satisfyingly when downshifting.
Definitely highly recommend earplugs.
Probably, definitely, very illegal to be riding with it on my Learner's due to exhaust modification laws here but ?‍♂